Our newest product, the Go Dash, is a portable version of the Dash Station and is perfect for PE teacher and coaches. It comes with two rechargeable batteries and a charger. The start and finish gates can be placed up to 120 yards away, which allows the Go Dash to be used for many activities, including obstacle courses and 50 and 100 yard dashes. Affordably priced at $679 + shipping.
​
Units ship 2-4 weeks after ordering.
​
Ships 2-4 weeks after ordering.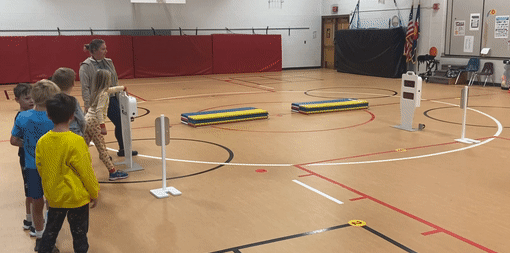 The Go Dash is a game-changer for track coaches. I've been using a stopwatch at practices for the last 20 years and I wish the Go Dash had been here when I started coaching!"
- Ken Woodard, Athletic Coach and PE teacher, Roaring Fork High School